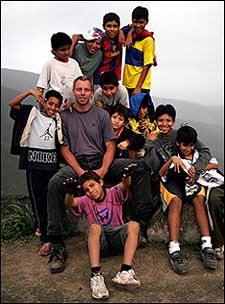 Welcome. I am glad you stopped by. Take a little time to relax, look around and enjoy your visit.

I am Ralf Darius, a nature and wildlife photographer.

Forests, especially South American rainforests are the main subject of my work. My goal, beyond a pure documentary approach, is to show the richness and beauty of natural habitats, their animals and plants.

Originally I am a biologist. The experiences and contacts, that I have made within various scientific and environmental projects are helpful, when it comes to the planning, organization and realization of my photographic work. So far expeditions led me to Europe, Venezuela, French Guyana, Peru, Ecuador and Bolivia.

Thank you for your interest!